When visiting Bhutan there are a number of different types of places to stay to suit your budget. You will find that there are many locally-owned 3-5* hotels throughout the West and Center of Bhutan, however once you travel further East, options become much more limited. Here you are much more likely to find homestays or campsites to spend the night. 

Our Trans Bhutan Trail itineraries include a number of 3* hotels as well as camping at our Signature Campsites. All of our itineraries can be tailored to suit your budget and we often find people like to treat themselves at the end or beginning of their trip with a 5* option but are happy to enjoy the local options, homestays or camping during the course of their adventure.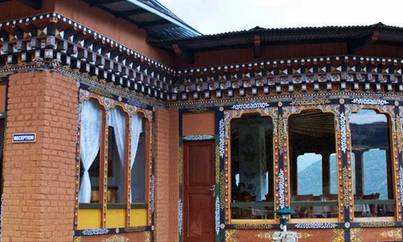 Standard Hotels
Comfortable, 3-star standard hotels are available on or nearby the Trail in most locations, particularly in the western third of Bhutan, meaning that guests can enjoy one of the greatest walks in the world without needing to sacrifice on comfort.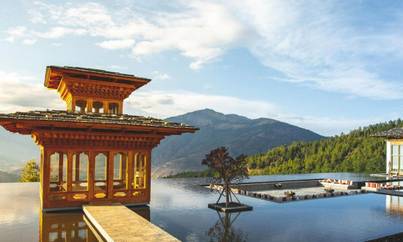 Luxury Hotels
Bhutan also boasts a number of world-class luxury resorts, located in the Paro, Thimphu, Punakha, Gangtey and Bumthang areas. Guests wishing to combine trekking on the Trans Bhutan Trail with luxury accommodation may do so either by basing themselves in a resort and taking day hikes on the Trail; or by combining nights at luxury lodges with nights in comfort in the great outdoors at a Trans Bhutan Trail signature campsite.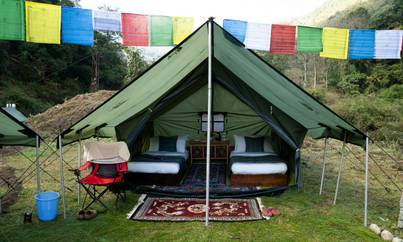 Signature Campsites
Trans Bhutan Trail offers a number of signature campsites in strategic locations along the Trail, where guests can spend a night in comfort in the great outdoors, enjoying locally-sourced, organic foods and relaxing with hot showers or traditional Bhutanese hot stone baths.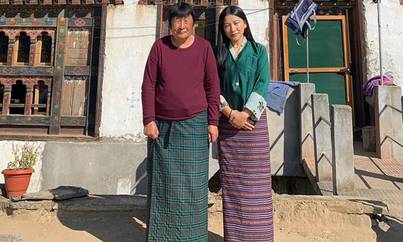 Homestays
Trans Bhutan Trail is able to offer homestay experiences in traditional Bhutanese farmhouses along the Trail. Homestays are undoubtedly the best way for guests to immerse themselves in Bhutan's traditional culture and are often the highlights of a Bhutan holiday. You will be hosted by a Bhutanese family who will be able to give you an insight into their daily lives. Accommodation is basic but clean; and meals will be prepared by your hosts and eaten seated on the floor, as is customary in Bhutanese homes.
Start Planning your Trans Bhutan Trail Adventure