The Trail's mission is to refurbish, protect, promote and sustain the ancient east to west route across Central Bhutan between Trashigang and Haa.
The Trail's vision is to create a link between Bhutan's past, present and future. We preserve the Trail out of respect for our ancestors, as a symbol of National Unity. We celebrate the Trail as a connection between communities across the Nation. We protect the Trail as a gift to future generations.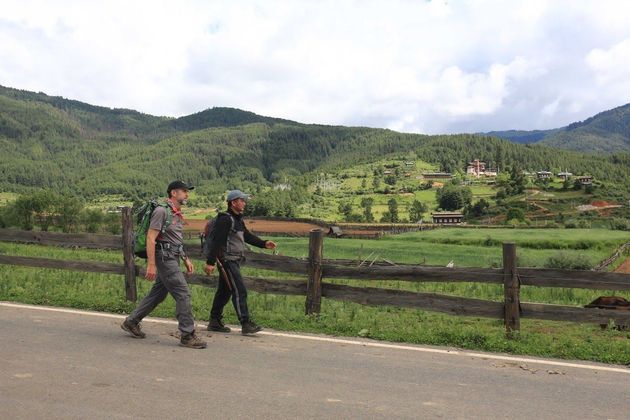 The 4 Pillars of Trans Bhutan Trail Sustainability
The Trans Bhutan Trail sustainability philosophy is broken down into the following four pillars, broadly mirroring the pillars of Gross National Happiness. Each pillar aligns with a number of the UN's Sustainable Development Goals, which in turn assist us in implementing our sustainability plan and in assessing its impact.
Environment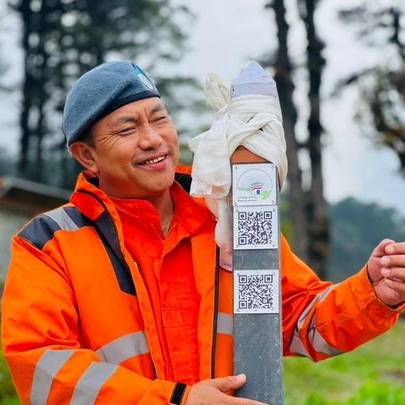 Community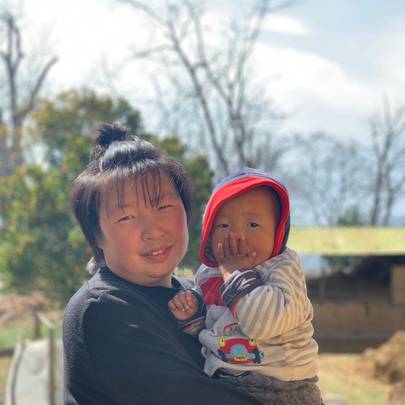 Education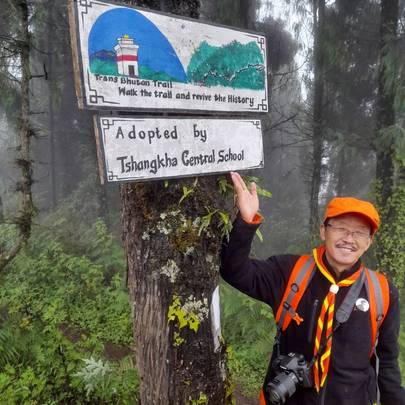 Cultural Heritage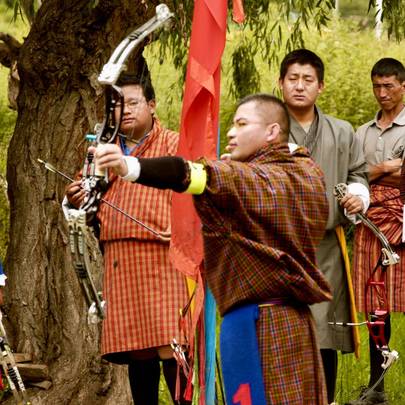 Few countries on earth are as devoted to preserving their natural environment as Bhutan, and Trans Bhutan Trail's commitment to conservation echoes the Bhutanese government's commitment as one of the four pillars of Bhutan's Gross National Happiness policy.
 The Bhutanese Constitution mandates that at least 60% of the country must remain virgin forest, although today, it has almost 70% forest cover. More than half of Bhutan, including many sections of the Trail, are protected areas and biological corridors, home to thriving wildlife, fresh rivers and pristine forests. Bhutan's carbon sequestration and green power offsets are also greater than its national emission, making Bhutan one of the only carbon-negative countries in the world.
Through partnerships with the Department of Forestry and Parks, Royal Society for the Protection of Nature and Bhutan for Life Foundation, the Trans Bhutan Trail is an integral part of this world-leading effort to preserve environment and mitigate climate change. 


Specific initiatives include:
Trail marker posts manufactured using recycled plastics
Bridges built using responsibly sourced timber and sustainable community forestry practices
We plant one tree for each trail member and international visitor
Zero single-use plastics on Trans Bhutan Trail journeys
Reusable water bottle for all international visitors and provision of filtered water to refill
When camping on the Trail, plentiful and delicious meals using locally-sourced, organic ingredients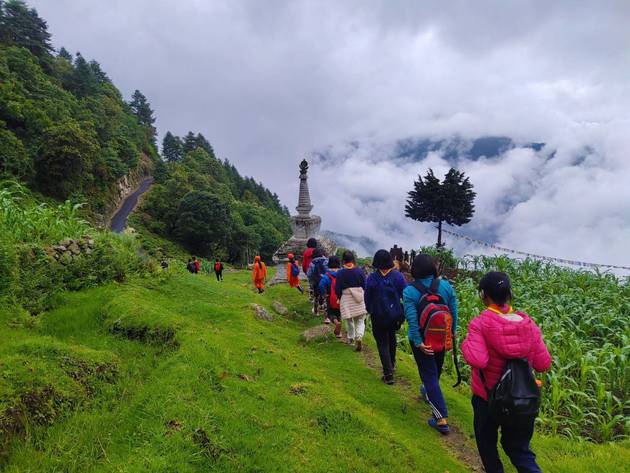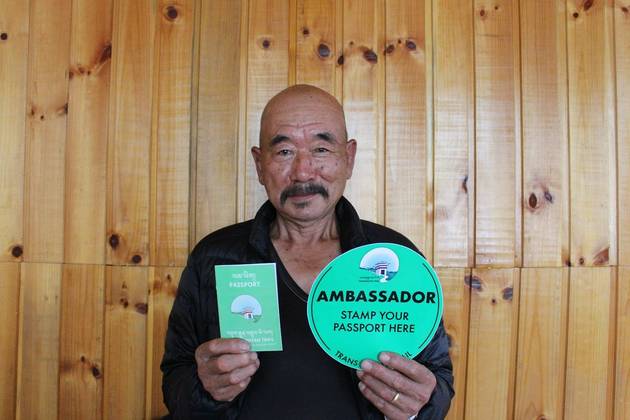 Community & Economic Development
The concept of Community sits squarely at the heart of the Trans Bhutan Trail project. By engaging communities and supporting local enterprises such as homestays and community campsites, Trans Bhutan Trail is committed to improving the circumstances for community members along the length of the Trail.
 In particular, Trans Bhutan Trail seeks to empower communities in the eastern half of the country by encouraging more international visitors to push further east. The Trail provides a new and innovative way for our guests to stay longer and to experience the beauty and hospitality of Bhutan's unforgettable eastern Dzongkahgs.
The Trail has also reopened ancient trade routes between villages, allowing adjacent communities to once again exchange goods and services without need to rely on motor vehicles and the road network
The Trans Bhutan Trail was restored with youth and community-based education in mind. Our local programs encourage physical and mental fitness, as well as leadership and team development. Working with schools, scout groups, De-suung (Guardians of the Peace), Gyalsung (National Youth Service) and others along the Trail, we strive to provide experiential education opportunities including curricula in flora and fauna, low-impact trekking and survival skills, first aid and cultural history. Our vision is that the Trail will become renowned as a living, experiential, open-air classroom in which the youth of Bhutan will be inspired to continue the great work of the Royal Family, the Royal Bhutanese Government, and countless generations of forefathers in protecting Bhutan's unique cultural heritage, lush ecosystems, and incredible biodiversity.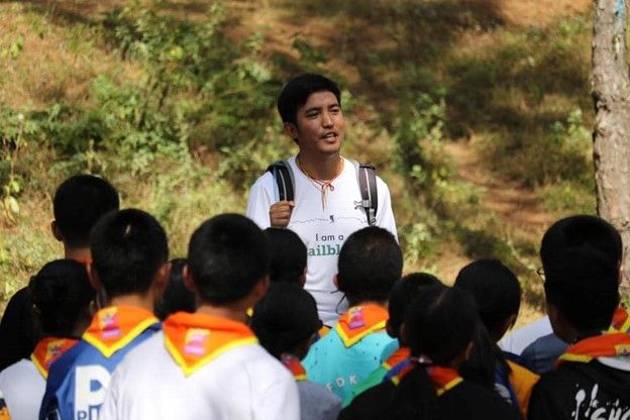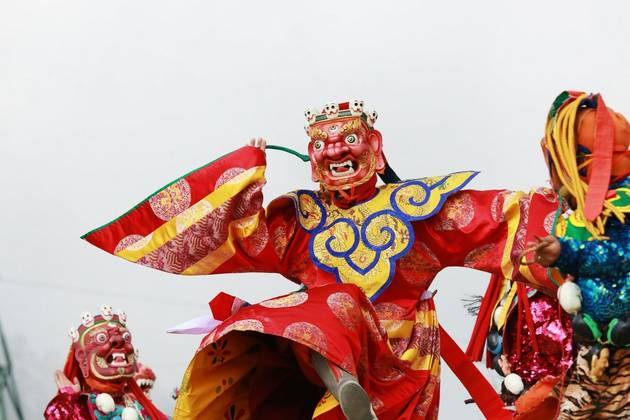 Until the 1960s, Bhutan remained largely closed to and uninfluenced by the outside world. The result is the best-preserved traditional culture anywhere on our planet – and of course this is one of the main attractions of any visit to Bhutan.
Trans Bhutan Trail now invites responsible visitors from around the globe to come and experience the incredible stories and legends of Bhutan in their native community settings and, in so doing, to play an active role in keeping them alive and relevant for future generations of Bhutanese.
Feedback from the communities